Dr. Martens sees 24% currency neutral growth in the first half of the year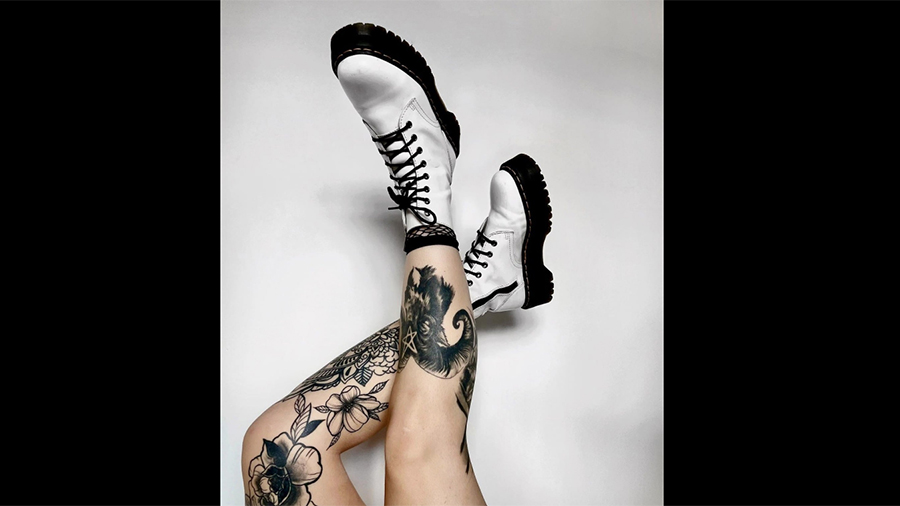 Dr. Martens PLC said its sales increased 16 percent in the first half through September 30 and 24 percent on a currency neutral basis.
Sales reached £ 369.9million from £ 318.2million a year ago.
By region, performance was in line with expectations with continued and strong growth in the Americas, up 57% currency neutral, EMEA up 12% currency neutral and APAC up 4% currency neutral, restrictions COVID-19 continuing to impact the APAC region.
Wholesale revenue increased 6% with a delay of £ 20million from second quarter to second half revenue mainly from the Americas. Retail has rebounded sharply, rising from 92% to 18% of the mix, up from 11% a year ago, and ahead of 2% over two years.
EBITDA increased 3% on a reported basis and 17% on a currency neutral basis to £ 88.8 million from £ 86.3 million. Pre-tax profit rose 46 percent to 61.3 million pounds sterling and gained 37 percent on an adjusted basis. Profit after tax rose 65% to £ 48.6million.
Kenny Wilson, CEO, said in a report, "Our strong first half performance is a testament to the strength of our business model, our brand's under-penetration globally, our agility to adapt to changing conditions and the passion and dedication of our people. . We continue to take a long-term custodian approach to building the brand, prioritizing DTC channels and our seven priority markets. At the start of the period, we regained direct control of Italy and the Iberian Peninsula and we are very satisfied with their performance to date.
"We made the decision to start the year with higher inventory levels, made possible by the continuity and carry-over nature of our product and our partnership approach in dealing with suppliers. This means that DTC availability levels have remained relatively high and gross margin has not been affected, despite the supply chain disruption and global shipping delays experienced in the industry. Our performance in the Americas was again particularly strong, although our wholesale business here was most affected by these delays.
"Our strong performance in the first half of the year combined with continued momentum in DTC trading in the second half gives us confidence in meeting market expectations for the full year. I remain very excited about the growth potential of the Dr. Martens brand.
Photo courtesy of Dr Martens