Gallery: 'Derby is worth a billion', 'Time we beat them'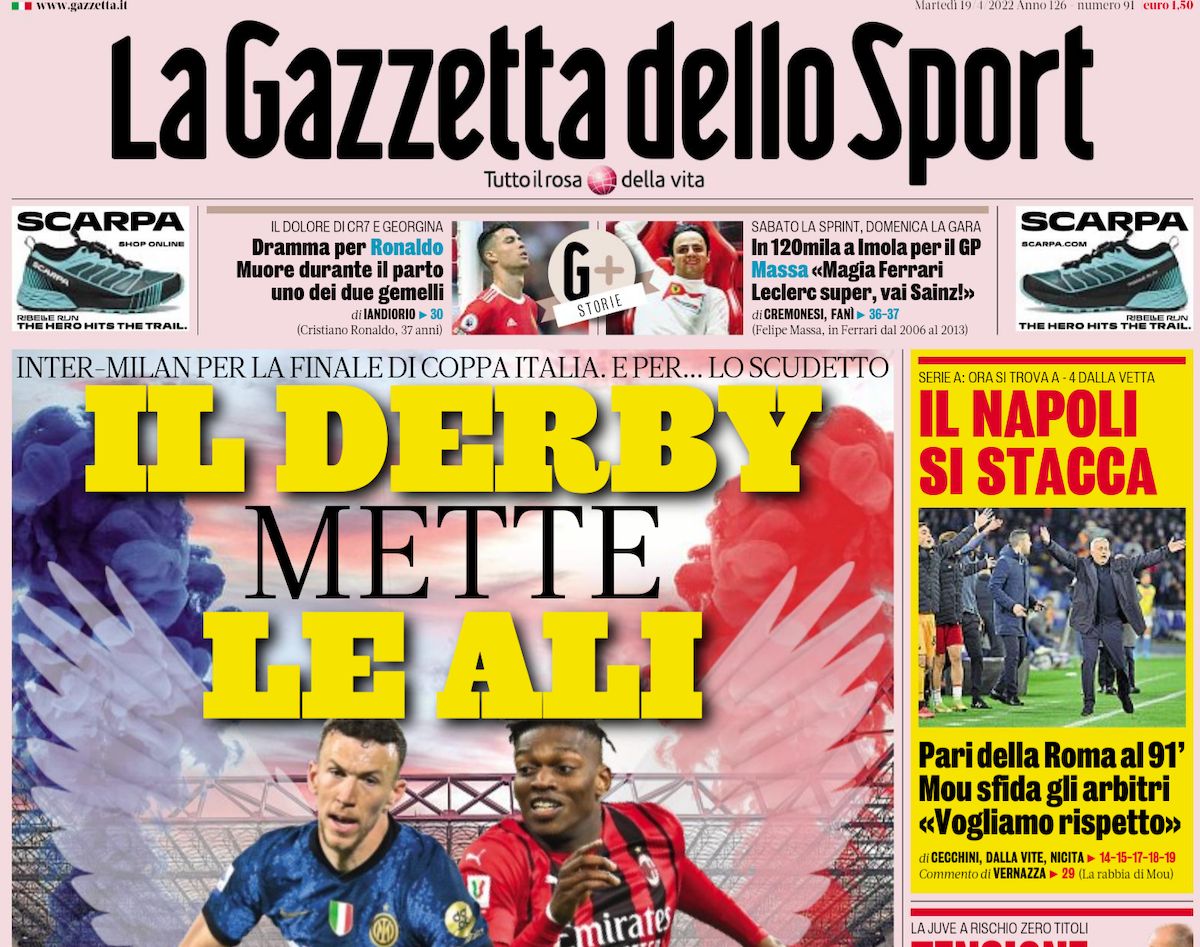 As expected, the Italian newspapers this morning are dominated by tonight's Coppa Italia semi-final second leg between Inter and AC Milan.
The Gazzetta dello SportThe striking cover of reads: "Derby grows wings. Inter vs Milan for a place in the Coppa Italia final and for… the Scudetto. Perisic and Leao the keys to a high intensity match. Inzaghi: "It's time to beat them". Pioli: "The league is totally different".
They also mention the potential takeover of Milan: "Technology, real estate, luxury brands: Investcorp is worth 40 billion euros and is targeting Italy. Inside the group that wants Milan – closing in two weeks and Gazidis could leave.
The Corriere dello Sport: "Milan, the derby worth a billion. Coppa Italia semi-final as negotiations with the Arab fund get underway. A tweet from the Bahrain embassy confirms the operation: advanced due diligence, sale to Investcorp imminent. San Siro record 75,000 spectators: final to be won with Inter.
To finish, Tutosport: "Total derby, the first sentence. Tonight Inter vs Milan – a place in the final up for grabs after the first leg 0-0. It's the great first course of the Scudetto party. Decisive times also for the sale of the Rossoneri to Investcorp.
This slideshow requires JavaScript.