ISL will kick off season 4 on a world tour for the first time since 2019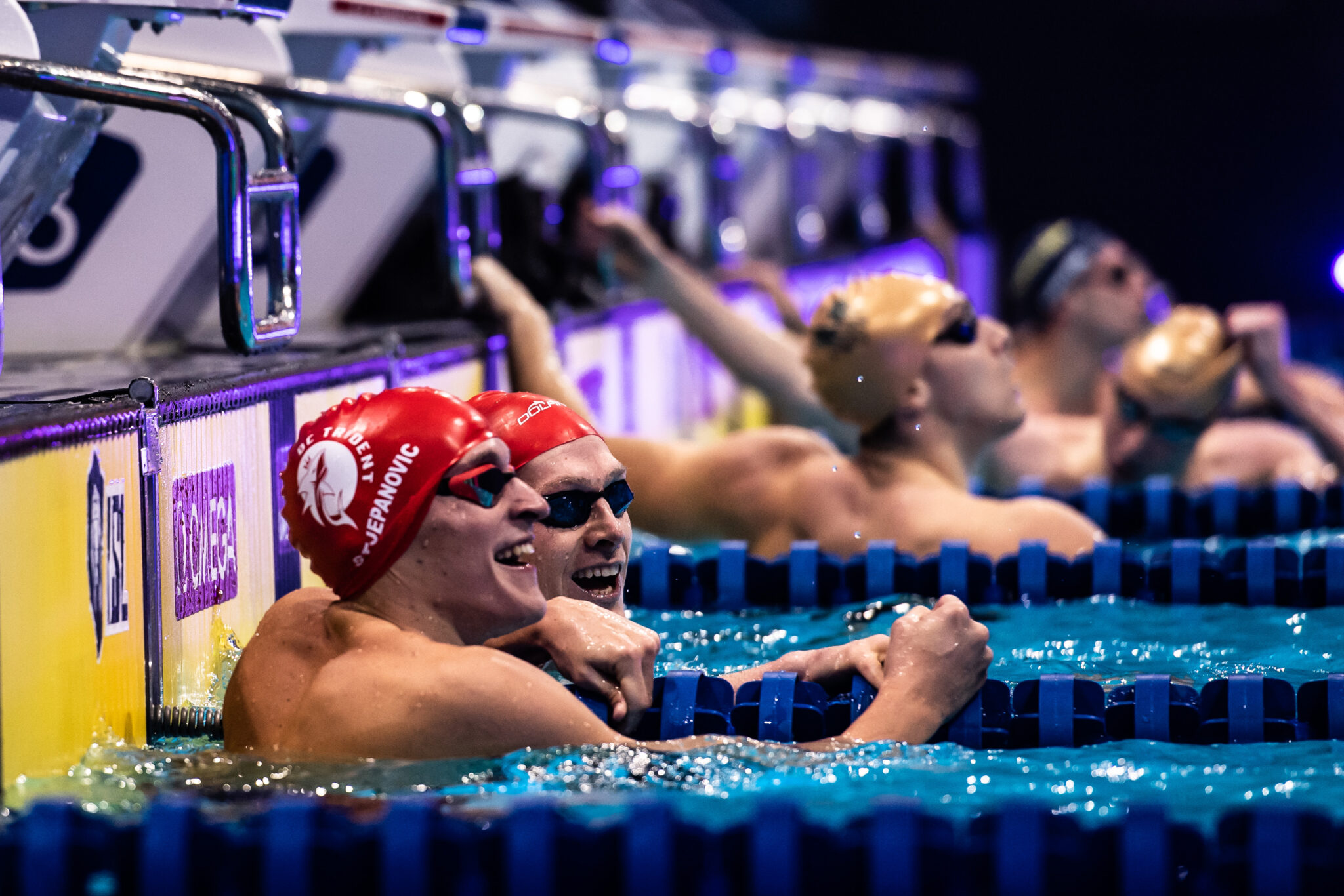 For the first time since its inaugural season in 2019, the International Swimming League (ISL) will hit the road again in 2022.
The league announced a 24-game schedule for its fourth season on Friday, and while specific locations for games are yet to be determined, the Season 4 slate says games will take place in a variety of locations around the world. .
During the ISL's debut campaign in 2019, there were seven matches in seven different locations, including three in the United States and three in Europe before the final in Las Vegas.
Season 2 was supposed to be an expanded 27-game schedule in various locations, but due to the COVID-19 pandemic and the subsequent postponement of the Tokyo Olympics, it became a truncated campaign in a bubble in Budapest, Hungary.
In Season 3, the entire regular season was held in Naples, Italy, then the league playoffs and finals were held in Eindhoven, Netherlands (the final was originally scheduled to be held elsewhere, but the ISL ultimately decided to stay in Eindhoven and move up the final date to eliminate any scheduling conflicts for athletes with SC Worlds).
The ISL has included North America, Europe and the Asia/Pacific region on its Season 4 programme:
North America – 5 regular season games (June 3 – July 3)
Europe – 11 regular season games (August 25 – October 7)
North America – 3 playoff games (October 22 – November 6)
Asia Pacific – 4 playoff games (November 12 – December 4)
North America – league final (End of December)
The current COVID-19 climate, which appears to have led to the postponement of the 2022 World Championships in Fukuoka, Japan, to 2023, may create barriers to following the announced schedule, particularly in the Asia/Pacific region due to restrictions. strict.
Over three seasons and 38 games, the ISL hosted competitions in eight different locations:
Budapest, Hungary – 14 games
Napoli, Italy – 12 games
Eindhoven, Netherlands – 7 games
London, Great Britain – 1 game
Indianapolis, Indiana (USA) – 1 game
Lewisville, Texas (USA) – 1 game
College Park, Maryland (USA) – 1 game
Las Vegas, Nevada (USA) – 1 game
After Season 1, the ISL added two expansion clubs in the form of Tokyo Frog Kings and Toronto Titans. Japan and Canada are two markets the league hasn't ventured into yet due to the pandemic, but if possible, they'll likely be on the Season 4 roster.