Lamborghini launches its first NFT collection, "Space Time Memory"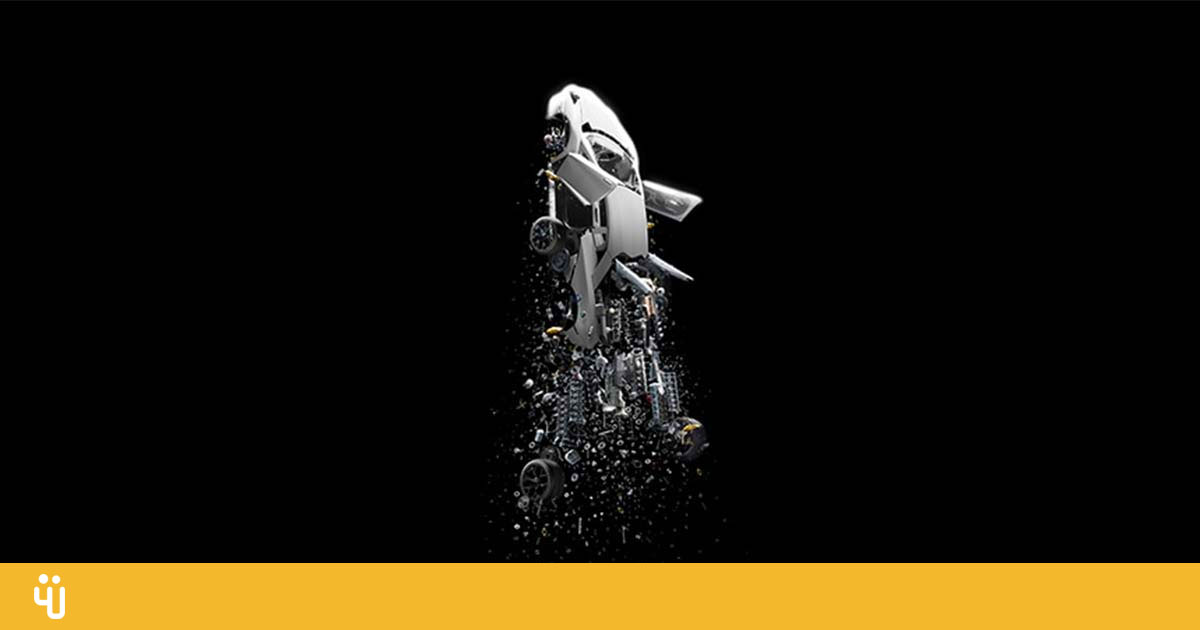 The Italian luxury car manufacturer presents a series of 5 NFT works of art associated with five "space keys" used in the International Space Station.
Italian luxury automaker Lamborghini is set to launch its first NFT collection in partnership with NFT PRO and RM Sotheby's.
Five pairs of related digital and physical artworks will be auctioned between February 1 and February 4 on the automaker's dedicated NFT website. The drop will include physical and digital pieces representing the company's vision for innovation and community building.
Related | Ferrari Partners with Blockchain Firm Velas and Will Issue NFTs Soon
In creating the digital artwork for the collection, Lamborghini maintained its high standards and chose not to follow the pixelated and generally more simplistic artistic trends typically seen in NFT collectibles. Instead, the powerhouse has brought in Swiss artist Fabian Oefner – known for a series of pieces highlighting the world of mechanics with stunning photography.
To create the five art images that make up the digital side of the collection, Oefner and his team meticulously studied the engineering plans for the Lamborghini Aventador Ultimae and created an accurate sketch of what the final photograph will look like.
Then Lamborghini prepared all the necessary mechanical components for Oefner and his team to photograph at Lamborghini's factory in Sant'Agata Bolognese, Italy. After turning the car engine parts, the artist returned to his studio near New York. Over the next two months, he combined the 1,500 individual photographs into a precise moving composition.
The art, called Space Time Memory, depicts the Lamborghini Ultimae floating above a photo of Earth taken via a weather balloon sent to the edge of the stratosphere. The engine parts came together to form an upward-launching spacecraft with a small trail of mechanical parts behind.
Each of the five works of art is associated with five unique carbon fiber physical objects. The tangible objects are part of the company's human space exploration theme and were actually in space during a joint research project conducted by Lamborghini and the International Space Station in 2020.
The carbon fiber squares are physical Space Keys, housed in a special case and engraved with unique QR codes that match Oefner's digital artwork that accompanies them.
Lamborghini's Space Time Memory shares will last 75 hours and 50 minutes, the same time it took Apollo 11 to leave Earth and enter the Moon's orbit.
---
you might also like
---
More Tech
---
Opera Launches Dedicated Web3 Crypto Browser Project in Public Beta
Posted on January 25, 2022


0
The Crypto Browser will simplify the Web3 experience, integrating crypto wallets and support for exchanges, NFT markets and dApps.
Qudi launches the world's first emotional LED face mask
Posted on January 19, 2022


0
The Qudi mask is able to represent a spectrum of emotions via an LED display. It can also react to…
Microsoft makes Teams walkie-talkie feature available to everyone
Posted on January 19, 2022


0
Microsoft started rolling out its Walkie Talkie feature to all Teams users last week. The feature had so far only been…
Roblox controversially shuts down its app in China
Posted on January 18, 2022


0
Amid increasingly strict restrictions on video games in China, Roblox has pulled its game from app stores.
New Volvo cars will integrate with Google Home and YouTube
Posted on January 18, 2022


0
Google and Volvo have announced that new Volvo cars will soon come with support for the Google Home ecosystem…
Alexa goes to space on NASA's Orion spacecraft
Posted on January 13, 2022


0
Amazon and Lockheed Martin are sending Alexa into space as part of Callisto, a technology demonstration on the next…
China pilots digital currency wallet app ahead of Olympics
Posted on January 10, 2022


0
China is testing a wallet app for its new digital Yuan in 10 cities before rolling out the digital wallet…