UNDRR names the first 4 European cities to become resilience hubs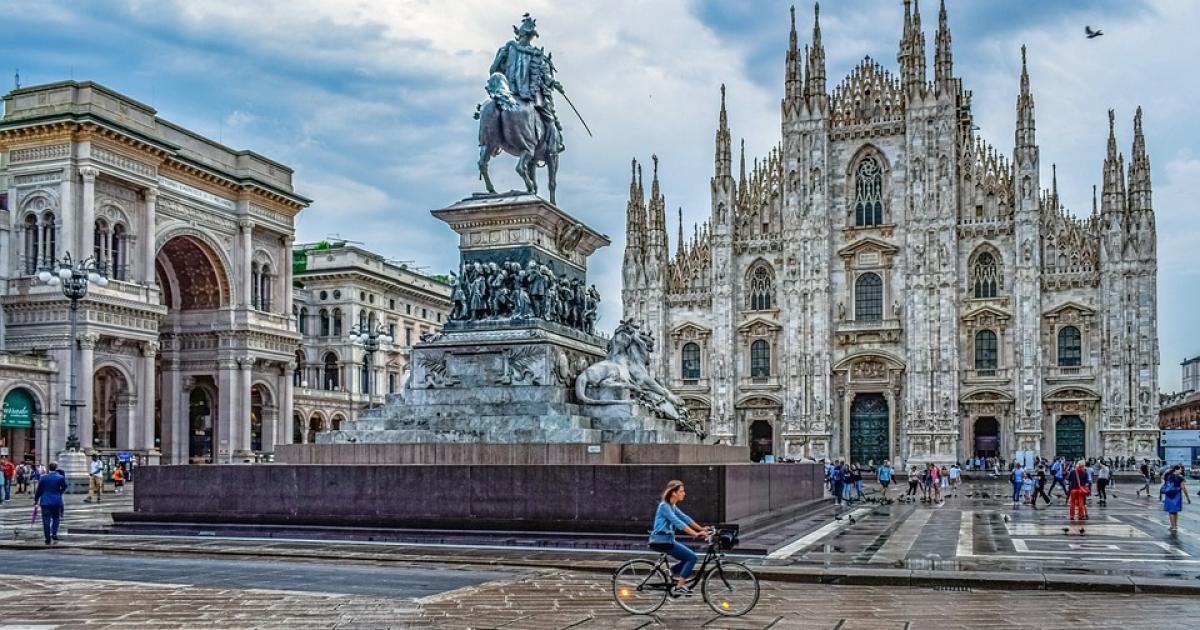 UNDRR names the first 4 European cities to become resilience hubs
Barcelona, ​​Greater Manchester, Helsingborg and Milan are four of the top six awarded cities
Europe is leading the way in exemplary resilience and the proof is that 4 of the top six Resilience centers, announced by the United Nations Office for Disaster Risk Reduction (UNDRR), are located on this continent. Three of the cities – Barcelona, ​​Milan and Helsingborg – are EU cities, accompanied by Greater Manchester Metropolis UK.
The cities were chosen by the Making Cities Resilient 2030 initiative and will serve for three years as centers of resilience, working to improve city-to-city collaboration and inspire other communities to become more resilient to disasters.
Local solutions that reduce the risk of disaster
Resilience hubs are part of the Making Cities Resilient 2030 (MCR2030) initiative, launched in January this year, and of which LeMaire.EU is an official partner. Each city has developed local solutions to improve its ability to resist and recover from various disasters and support shared learning.
"As disaster and climate risks increase, prevention at the global and local levels will be essential. These resilience centers illustrate the potential of cities to lead the way in disaster risk reduction and help build a more resilient world ", said Mami Mizutori, Special Representative of the Secretary-General for Disaster Risk Reduction and Head of UNDRR.
For example, Helsingborg (Sweden) combines emerging technology with municipal data to integrate disaster risk and resilience into urban planning. Interactive maps simulate risk scenarios throughout the city, such as heavy rains, sea level rise and pollution. This ensures awareness of the risks from the early stages of the city's development.
All of the cities chosen are also tackling various municipal issues. Milan, Italy) uses green infrastructures to fight against the increasing risks of rain and temperature. It is also developing innovative financing mechanisms to ensure a post-COVID green economic recovery. "In an ever-changing world, resilience is the only possibility for a city to continue to develop in a fair, inclusive and sustainable way.», Explained its mayor, Giuseppe Sala.
Another key aspect of the Resilience Hubs initiative is international collaboration. Each of the cities is learning its lessons and encouraging other cities to follow suit. Barcelona, ​​Spain) has established itself as a center for global cooperation on resilience serving as a mentor to policy makers in Tunis, Bogotá and Gaza.
As part of the city-to-city cooperation program and the collaboration agreement with UN-Habitat's Global City Resilience Program, Barcelona is currently working to provide technical support to cities for the development of their resilience profiles.
The administration of the Catalan capital hopes that this collaboration will allow them to advance in the knowledge and self-assessment of their vulnerabilities. Likewise, it will help them to have a set of recommendations for resilience actions that can guide municipal risk reduction policies. The hope is that this experience can be replicated in other cities.
Greater Manchester has redesigned its resilience strategy this year, with particular attention to local flood risks. Through the Moors for the Future partnership, for example, the city aims to prevent floods by addressing their source in the upper watershed rather than mitigating their impact in the urban center.
The announcement of the Resilience Hubs precedes the European Forum for Disaster Risk Reduction, which will be held in Matosinhos (Portugal), from 24 to 26 November.